Afrotrade - is Africa's Prime Foreign Products, Equipment & Machinery Catalogue for African Buyers providing an easy access for international companies to reach their prospective buyers/ clients/ partners in Africa, in a very simple, economical but effective way.
Advertisers seeking agents in Africa
Search Advertisers by Products
Upcoming Events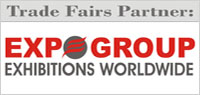 Afrotrade will be distributed to trade visitors free of cost at the following Trade Exhibitions:
Business News
Kenya Signed Telemedicine Agreement With Italian Hospital
During the pandemic time, Kenya's competence in telemedicine in Africa is gaining traction, with more relationships with global firms being seen. The latest in a nation regarded as the.... Read More »
Posted on : Thursday , 29th July 2021
Nigerian Health tech company Field Intelligence expands in Kenya
Field Intelligence, a Nigerian-based health tech firm that is digitising the supply chain and altering access to vital, life-saving drugs, has expanded its revolutionary pharmaceutical platform-Shelf.... Read More »
Posted on : Thursday , 29th July 2021
Rwanda gets $3.6m from EU to upgrade labs for Covid-19 jab production
Rwanda has inked a collaboration agreement with the European Union for Rwf3.6 billion ($3.6 million) to help enhance the country's laboratory capacity in order to attract companies to produce.... Read More »
Posted on : Wednesday , 7th July 2021
Request a Free Copy
Collect your free copy at the leading exhibitions of Africa. Click the banner toview upcoming events.