Afrotrade - is Africa's Prime Foreign Products, Equipment & Machinery Catalogue for African Buyers providing an easy access for international companies to reach their prospective buyers/ clients/ partners in Africa, in a very simple, economical but effective way.
Advertisers seeking agents in Africa
Search Advertisers by Products
Upcoming Events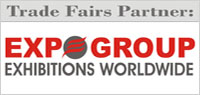 Afrotrade will be distributed to trade visitors free of cost at the following Trade Exhibitions:
Business News
Australian firms eye Kenyan healthcare industry
As demand for medical services grows as a result of the Covid-19 pandemic, Kenya's healthcare system is drawing investment from Australia. According to Luke Williams, Australia's High.... Read More »
Posted on : Friday , 22nd October 2021
USAID is launching 13 new health projects in Kenya
The United States is following through on its promise to guarantee that Kenyans drive development. The United States Agency for International Development (USAID) is establishing 13 new health.... Read More »
Posted on : Friday , 22nd October 2021
Kenya and Estonia sign health deal
President Uhuru Kenyatta met with his Estonian counterpart Kersti Kaljulaid, who was in town. Kaljulaid was in Kenya for a three-day official visit. During the conversation, the two heads of.... Read More »
Posted on : Thursday , 23rd September 2021
Request a Free Copy
Collect your free copy at the leading exhibitions of Africa. Click the banner toview upcoming events.