Afrotrade - is Africa's Prime Foreign Products, Equipment & Machinery Catalogue for African Buyers providing an easy access for international companies to reach their prospective buyers/ clients/ partners in Africa, in a very simple, economical but effective way.
Advertisers seeking agents in Africa
Search Advertisers by Products
Upcoming Events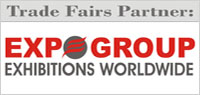 Afrotrade will be distributed to trade visitors free of cost at the following Trade Exhibitions:
Business News
Kenya and Japan sign Memorandum of Cooperation to improve public health systems
Under the Africa Health and Wellbeing Initiative, Horie Ryoichi, Ambassador of Japan to Kenya, and Hon. Mutahi Kagwe, Cabinet Secretary for Health, Ministry of Health of Kenya, signed a Memorandum of.... Read More »
Posted on : Tuesday , 11th January 2022
Square Pharma will begin manufacturing drugs in Kenya
Square Pharmaceuticals Ltd will be the first Bangladeshi business to manufacture medicines in overseas, once it begins production in Kenya in January 2022. The trial period began in.... Read More »
Posted on : Tuesday , 11th January 2022
Experts from the EAC will identify investment incentives for antibiotic production
Experts from the East African Community (EAC) member nations began a two-day workshop on Wednesday with the goal of developing financial incentives for antibiotics manufacturing in the.... Read More »
Posted on : Wednesday , 8th December 2021
Request a Free Copy
Collect your free copy at the leading exhibitions of Africa. Click the banner toview upcoming events.