Afrotrade - is Africa's Prime Foreign Products, Equipment & Machinery Catalogue for African Buyers providing an easy access for international companies to reach their prospective buyers/ clients/ partners in Africa, in a very simple, economical but effective way.
Advertisers seeking agents in Africa
Search Advertisers by Products
Upcoming Events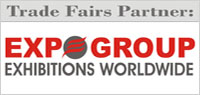 Afrotrade will be distributed to trade visitors free of cost at the following Trade Exhibitions:
Business News
Agreement Signed for Construction of Neuropsychiatric Centre in Karen/Ngong
President Uhuru Kenyatta met with executives from San Raffaele Research Hospital, a renowned private hospital in Italy managed by group chairman Kamel Ghribi, to sign an agreement for the.... Read More »
Posted on : Wednesday , 1st June 2022
BioNTech sets sights on oral mRNA vaccines with deal to access Matinas delivery technology
BioNTech has reached an agreement to investigate the oral delivery of mRNA vaccines. The German mRNA specialist will investigate the potential for a lipid nanocrystal (LNC) platform to enable.... Read More »
Posted on : Wednesday , 13th April 2022
Pfizer has committed R255 million to the South African pharmaceutical industry
This investment, according to Pfizer, will provide jobs and opportunity for highly qualified health professionals. Pfizer, a multinational pharmaceutical corporation, has announced that through.... Read More »
Posted on : Wednesday , 13th April 2022
Request a Free Copy
Collect your free copy at the leading exhibitions of Africa. Click the banner toview upcoming events.