Afrotrade - is Africa's Prime Foreign Products, Equipment & Machinery Catalogue for African Buyers providing an easy access for international companies to reach their prospective buyers/ clients/ partners in Africa, in a very simple, economical but effective way.
Advertisers seeking agents in Africa
Search Advertisers by Products
Upcoming Events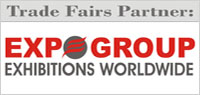 Afrotrade will be distributed to trade visitors free of cost at the following Trade Exhibitions:
Business News
NEPZA Attracts $100m Medical Equipment Manufacturing Deal to Nigeria
The Nigeria Export Processing Zones Authority (NEPZA) has secured an anchor tenant, Ash Biomedical Diagnostics Limited, ready to invest initial $100 million capital in the production of a variety of.... Read More »
Posted on : Wednesday , 13th July 2022
Novartis, Sandoz demonstrate pivotal impact of public-private partnerships to strengthen healthcare sustainability in Egypt
Egypt - Novartis Egypt, together with Sandoz Egypt, its division for generics and biosimilars, partnered with health authorities and industry stakeholders to support the success of Africa Health.... Read More »
Posted on : Wednesday , 13th July 2022
Agreement Signed for Construction of Neuropsychiatric Centre in Karen/Ngong
President Uhuru Kenyatta met with executives from San Raffaele Research Hospital, a renowned private hospital in Italy managed by group chairman Kamel Ghribi, to sign an agreement for the.... Read More »
Posted on : Wednesday , 1st June 2022
Request a Free Copy
Collect your free copy at the leading exhibitions of Africa. Click the banner toview upcoming events.