Afrotrade - is Africa's Prime Foreign Products, Equipment & Machinery Catalogue for African Buyers providing an easy access for international companies to reach their prospective buyers/ clients/ partners in Africa, in a very simple, economical but effective way.
Advertisers seeking agents in Africa
Search Advertisers by Products
Upcoming Events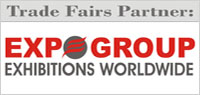 Afrotrade will be distributed to trade visitors free of cost at the following Trade Exhibitions:
Business News
Africa welcomes the timely completion of a historic disease control project supported by China
The timely completion of the China-aided Africa Centers for Disease Control and Prevention (Africa CDC) headquarters project has sparked hope across Africa, as the continent now has a stronger public.... Read More »
Posted on : Friday , 3rd February 2023
Tanzanian Ministry of Health's partnership to provide sickle cell patients with high-quality care
To guarantee sickle cell sufferers receive top-notch medical care, the Ministry of Health has partnered with other healthcare organisations. Through neonatal screening, treatment, and increased.... Read More »
Posted on : Tuesday , 27th December 2022
Kenya and the Netherlands improving access to healthcare through bolstering health systems
14 Dutch companies are travelling to Kenya to increase private sector Dutch involvement in Kenyan healthcare. to interview decision-makers, businesses, and academic institutions in order to.... Read More »
Posted on : Tuesday , 27th December 2022
Request a Free Copy
Collect your free copy at the leading exhibitions of Africa. Click the banner toview upcoming events.