Afrotrade - is Africa's Prime Foreign Products, Equipment & Machinery Catalogue for African Buyers providing an easy access for international companies to reach their prospective buyers/ clients/ partners in Africa, in a very simple, economical but effective way.
Advertisers seeking agents in Africa
Search Advertisers by Products
Upcoming Events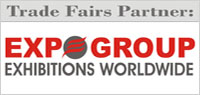 Afrotrade will be distributed to trade visitors free of cost at the following Trade Exhibitions:
Business News
Health Professionals Pledge to Increase Funding for Africa.
During the two-day pre-Kigali conference, a number of African experts, including representatives from the World Health Organisation, UNAids, NEPAD and the AU Business Council, shared best.... Read More »
Posted on : Wednesday , 29th November 2023
According to the Health Agency, Russia Will Assist Ethiopia in Enhancing Its Capacity for Epidemic Preparedness.
The state Russian health agency Rospotrebnadzor announced on social media following the visit of the agency's delegation to the East African state that Russia and Ethiopia have decided to undertake.... Read More »
Posted on : Tuesday , 28th November 2023
AFENET Agrees To Increase Capability For Regional Medical Education And Research
The significance of local medical supply manufacture has been emphasised by the African Field Epidemiology Network (AFENET) in partnership with the Kenya Field Epidemiology and Laboratory Training.... Read More »
Posted on : Wednesday , 8th November 2023
Request a Free Copy
Collect your free copy at the leading exhibitions of Africa. Click the banner toview upcoming events.