Afrotrade - is Africa's Prime Foreign Products, Equipment & Machinery Catalogue for African Buyers providing an easy access for international companies to reach their prospective buyers/ clients/ partners in Africa, in a very simple, economical but effective way.
Advertisers seeking agents in Africa
Search Advertisers by Products
Upcoming Events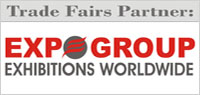 Afrotrade will be distributed to trade visitors free of cost at the following Trade Exhibitions:
Business News
The Tanzanian government is committed to transforming the region into a centre of excellence.
After the Ministry of Health struck an agreement with Egypt's Alameda Healthcare group to increase access of specialised and super-specialised health services, Tanzania's initiative to promote.... Read More »
Posted on : Thursday , 1st December 2022
Kisumu and the Netherlands Partner to Promote Trade and Health
The Netherlands' Deputy Ambassador to Kenya, Joris van Bommel, led a group of Dutch healthcare companies to Kisumu County in order to explore potential partnerships aimed at enhancing healthcare.... Read More »
Posted on : Thursday , 1st December 2022
Tanzania's drive to promote medical tourism gains new momentum
Tanzania's commitment to provide access to specialised and super-specialized healthcare services was given a boost as the Ministry of Health signed an MoU with Egypt's Alameda Healthcare.... Read More »
Posted on : Friday , 11th November 2022
Request a Free Copy
Collect your free copy at the leading exhibitions of Africa. Click the banner toview upcoming events.