M a r k e t N e w s
Tanzania to Attract More Medical Tourism after Adopting New Technologies
Posted on : Tuesday , 8th May 2018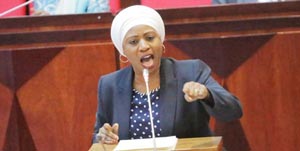 Tanzania is set to be the new hub for all medical tourism activities. There have been some very interesting developments in the sector of late with investments worth 14.5bn/- recorded. The Tanzanian administration have also acquired the Positron Emission Tomography Scan (PET Scan) which is expected to be a very big draw to the East African medical community. In yesteryears patients in need of a PET scan would be diverted to countries like India, which remain a huge draw for these services. With Tanzania, now adopting the same technology, this traffic will all be serviced within the region.
Minister of Health, Community Development, Gender, Elderly and Children, Ms Ummy Mwalimu has welcomed these latest development and is very pleased to see Tanzania adopt this technology and open this new avenue to the medical sector of the country. "The government has allocated 14.5bn/- during the coming financial year to purchase the equipment which will be installed at the Ocean Road Cancer Institute," Ms Mwalimu announced at a media event.
She has also asked for the private sector to be more proactive and get involved in health services. She has also suggested a new incentive structure on part of the government to reward private sector companies who participate.
The medical sector has continued to make some very remarkable strides forward of late, testament to which is the heart procedures that hospitals have been enabled to perform in Tanzania in modern facilities like the Jakaya Kikwete Cardiac Institute (JKCI).
Source : bizmap.com