Afrotrade - is Africa's Prime Foreign Products, Equipment & Machinery Catalogue for African Buyers providing an easy access for international companies to reach their prospective buyers/ clients/ partners in Africa, in a very simple, economical but effective way.
Advertisers seeking agents in Africa
Search Advertisers by Products
Upcoming Events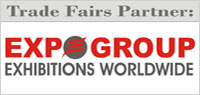 Afrotrade will be distributed to trade visitors free of cost at the following Trade Exhibitions:
Business News
Pharmaceutical Project Inspires Potential Investors in Tanzania
In the African Investment Forum, Tanzania has presented a 938bn/- pharmaceutical project before prospective investors. Dr. Philip Mpango, the finance and planning minister led a government.... Read More »
Posted on : Thursday , 21st November 2019
Government Is Set To Increase The Efficiency Of The Health System In Ethiopia
Ethiopia has launched the 2nd essential health services package which is intended to achieve universal health coverage across the country. These health service packages provide access to quality.... Read More »
Posted on : Wednesday , 20th November 2019
Kenya Launch Vaccination To Prevent Cervical Cancer
To Protect Kenyan women against Cevical Cancer, President Uhuru Kenyatta has launched a vaccination campaign in Kenya. The vaccine against Human Papillomavirus (HPV) will be administered to.... Read More »
Posted on : Saturday , 2nd November 2019
Request a Free Copy
Collect your free copy at the leading exhibitions of Africa. Click the banner toview upcoming events.