Afrotrade - is Africa's Prime Foreign Products, Equipment & Machinery Catalogue for African Buyers providing an easy access for international companies to reach their prospective buyers/ clients/ partners in Africa, in a very simple, economical but effective way.
Advertisers seeking agents in Africa
Search Advertisers by Products
Upcoming Events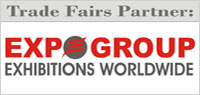 Afrotrade will be distributed to trade visitors free of cost at the following Trade Exhibitions:
Business News
China-Africa cooperation continues to flourish as FOCAC marks 20th anniversary
At the turn of the 21st century, China and Africa established what would become one of the world's most vibrant and successful multilateral platforms for international cooperation - the Forum on.... Read More »
Posted on : Thursday , 15th October 2020
Government Chemist Department To Start A Branch In Marsabit, Kenya
The government has finalized plans to set up a central chemical testing laboratory in Marsabit County to serve the northern region. Government chemist Ali Gakweli said preparations for the.... Read More »
Posted on : Tuesday , 13th October 2020
Kenyan Startup Xetova Shortlisted For MIT Fund
A Kenyan technology startup, Xetova, has been named as a 2020 Global Solve finalist by Massachusetts Institute of Technology (MIT) in the health Security and Pandemics track..... Read More »
Posted on : Friday , 11th September 2020
Request a Free Copy
Collect your free copy at the leading exhibitions of Africa. Click the banner toview upcoming events.