Afrotrade - is Africa's Prime Foreign Products, Equipment & Machinery Catalogue for African Buyers providing an easy access for international companies to reach their prospective buyers/ clients/ partners in Africa, in a very simple, economical but effective way.
Advertisers seeking agents in Africa
Search Advertisers by Products
Upcoming Events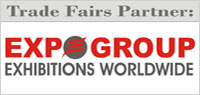 Afrotrade will be distributed to trade visitors free of cost at the following Trade Exhibitions:
Business News
Investments have turned Tanzania into a medical tourism hub
Investing in specialist care has decreased the number of patients seeking medical attention overseas at exorbitant rates by more than 95%, from 200 to 300 patients a year, to less than.... Read More »
Posted on : Friday , 12th February 2021
IRCAD to unveil the high-tech surgery centre in Rwanda
In 2018, the government of Rwanda embarked on a new journey to establish an IRCAD centre in Kigali through the Ministry of Health in partnership with IRCAD France, a global institution dedicated to.... Read More »
Posted on : Monday , 8th February 2021
French pharma firm Sartorius invests in Tanzania's pharmacy training
Global pharmacy and laboratory equipment provider Sartorius is funding an aid initiative to develop pharmaceutical preparation in Tanzania with a donation of US$104,000 which will go to action.... Read More »
Posted on : Tuesday , 29th December 2020
Request a Free Copy
Collect your free copy at the leading exhibitions of Africa. Click the banner toview upcoming events.