Afrotrade - is Africa's Prime Foreign Products, Equipment & Machinery Catalogue for African Buyers providing an easy access for international companies to reach their prospective buyers/ clients/ partners in Africa, in a very simple, economical but effective way.
Advertisers seeking agents in Africa
Search Advertisers by Products
Upcoming Events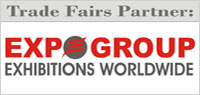 Afrotrade will be distributed to trade visitors free of cost at the following Trade Exhibitions:
Business News
Uganda And Japanese Investors Come Together In Order To Promote Trade And Development
Uganda's President Yoweri Museveni told the Japanese investors, "we have made our own hybrid solar powered car and bus. We can make partnerships with you to make solar powered.... Read More »
Posted on : Monday , 16th September 2019
African Experts Praised China For Its Continous Support To Africa In The Public Health Sector
African experts and policymakers have praised China's continous support to African institutions in the public health sector, with particular praise to its contribution towards the institutional and.... Read More »
Posted on : Friday , 13th September 2019
Kenya Committed To Improving Livelihoods Of Citizens Through Provision Of Quality & Affordable Health Services
Saitoti Torome, principal secretary of the State Department for Planning, said the government pledged to bridge skills and technological hiccups that have undermined provision of quality healthcare.... Read More »
Posted on : Monday , 2nd September 2019
Request a Free Copy
Collect your free copy at the leading exhibitions of Africa. Click the banner toview upcoming events.