Afrotrade - is Africa's Prime Foreign Products, Equipment & Machinery Catalogue for African Buyers providing an easy access for international companies to reach their prospective buyers/ clients/ partners in Africa, in a very simple, economical but effective way.
Advertisers seeking agents in Africa
Search Advertisers by Products
Upcoming Events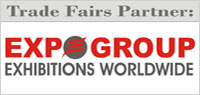 Afrotrade will be distributed to trade visitors free of cost at the following Trade Exhibitions:
Business News
Tanzania Government Has Announced New Incentives For The Pharmaceutical Investors
The government of Tanzania is coming up with a new incentive as it attempt to attract more investors into the pharmaceutical sector. Under the plan, it is raising the price preference to.... Read More »
Posted on : Wednesday , 7th August 2019
Tanzania Upgrades Its Health Services In Order To Detect And Manage Ebola At Airports
Tanzania has enhanced its preparedness for identifying and managing imported cases of Ebola Virus Disease (EVD) through airports. Director of preventive services at the ministry of Health, Leonard.... Read More »
Posted on : Wednesday , 7th August 2019
Tanzania Government Launched A Four-Year National Strategic Plan For Ear And Hearing Care
The government of Tanzania launched a four-year national strategic plan for ear and hearing care 2019/23 with a promise to reach the most rural places. Ummy Mwalimu, Minister for Health,.... Read More »
Posted on : Tuesday , 2nd July 2019
Request a Free Copy
Collect your free copy at the leading exhibitions of Africa. Click the banner toview upcoming events.