Afrotrade - is Africa's Prime Foreign Products, Equipment & Machinery Catalogue for African Buyers providing an easy access for international companies to reach their prospective buyers/ clients/ partners in Africa, in a very simple, economical but effective way.
Advertisers seeking agents in Africa
Search Advertisers by Products
Upcoming Events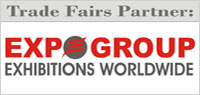 Afrotrade will be distributed to trade visitors free of cost at the following Trade Exhibitions:
Business News
The Global Fund Agency Helps Kenya Fight HIV/Aids, Tb And Maleria
The Global Fund agency helps Kenya fight HIV/Aids, tuberculosis and malaria has given the country Sh42 billion to be used up to 2024. The organization's suggestions to Kenya on how to improve.... Read More »
Posted on : Wednesday , 22nd January 2020
Tanzania - SMEs To Invest In Nutrition Business
Small businesses have been encouraged to do more business in matters that focus on nutrition that besides making profits it is also important in terms of health for the general.... Read More »
Posted on : Wednesday , 22nd January 2020
Tanzania - New Health Experts To Boost Healthcare Services
Tanzania's healthcare sector is set to benefit from the fresh entry of 500 health experts who have successfully graduated from the Hubert Kairuki Memorial University (HKMU). It is an important.... Read More »
Posted on : Tuesday , 17th December 2019
Request a Free Copy
Collect your free copy at the leading exhibitions of Africa. Click the banner toview upcoming events.