Afrotrade - is Africa's Prime Foreign Products, Equipment & Machinery Catalogue for African Buyers providing an easy access for international companies to reach their prospective buyers/ clients/ partners in Africa, in a very simple, economical but effective way.
Advertisers seeking agents in Africa
Search Advertisers by Products
Upcoming Events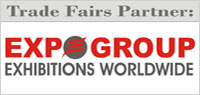 Afrotrade will be distributed to trade visitors free of cost at the following Trade Exhibitions:
Business News
Construction of 6 Cancer Treatment Centers Underway - Ministry of Health, Ethiopia
The Ministry of Health in Addis Ababa today announced that six cancer treatment centres are being established in four regions of the country, including Addis Ababa. In her remarks at a media.... Read More »
Posted on : Friday , 30th October 2020
Swedfund is investing in women's health and self-care in East Africa
Swedfund, the Swedish government development fund, is investing in Kasha Global, whose e-commerce platform provides access to and purchase of contraceptive, menstrual and health care products, both.... Read More »
Posted on : Friday , 30th October 2020
China-Africa cooperation continues to flourish as FOCAC marks 20th anniversary
At the turn of the 21st century, China and Africa established what would become one of the world's most vibrant and successful multilateral platforms for international cooperation - the Forum on.... Read More »
Posted on : Thursday , 15th October 2020
Request a Free Copy
Collect your free copy at the leading exhibitions of Africa. Click the banner toview upcoming events.