Afrotrade - is Africa's Prime Foreign Products, Equipment & Machinery Catalogue for African Buyers providing an easy access for international companies to reach their prospective buyers/ clients/ partners in Africa, in a very simple, economical but effective way.
Advertisers seeking agents in Africa
Search Advertisers by Products
Upcoming Events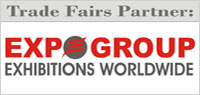 Afrotrade will be distributed to trade visitors free of cost at the following Trade Exhibitions:
Business News
Green Gratitude supports COVID health workers in Accra Ghana
Green Gratitude, a local Non-Governmental Organization (NGO) committed to the welfare of frontline workers in the Covid-19 fight, has extended a hand of support to Doctors and Nurses at the Covid-19.... Read More »
Posted on : Thursday , 30th July 2020
Phone-based HIV support system repurposed for COVID monitoring in Uganda
A cost-effective phone based system developed by a Cambridge researcher and her Ugandan colleagues to support HIV patients has been rapidly adapted by the team to help the Ugandan Ministry of Health.... Read More »
Posted on : Thursday , 30th July 2020
US Donates Ksh 7.9 Million Medical Equipment to Kenya
The United States is donating personal protective and hospital equipment valued at Ksh 7.9 Million to five hospitals in Nairobi, Mombasa, Kisumu, Siaya, and Nakuru in response to the COVID-19.... Read More »
Posted on : Thursday , 30th July 2020
Request a Free Copy
Collect your free copy at the leading exhibitions of Africa. Click the banner toview upcoming events.