Afrotrade - is Africa's Prime Foreign Products, Equipment & Machinery Catalogue for African Buyers providing an easy access for international companies to reach their prospective buyers/ clients/ partners in Africa, in a very simple, economical but effective way.
Advertisers seeking agents in Africa
Search Advertisers by Products
Upcoming Events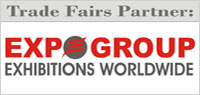 Afrotrade will be distributed to trade visitors free of cost at the following Trade Exhibitions:
Business News
Cameroon to benefit from construction of a multi-functional laboratory complex
The Republic of Cameroon, a country on the Gulf of Guinea in the central region of Africa is set to benefit from the construction of a multifunctional laboratory complex dedicated to the analysis and.... Read More »
Posted on : Thursday , 11th June 2020
Govt. Industrialisation Agenda Vowed By Pharmacists In Tanzania
Pharmacists in the country have vowed to support the government industrialisation agenda and improvement of health service initiatives undertaken in the country. Addressing a press conference in.... Read More »
Posted on : Thursday , 19th March 2020
Kenya and UK strategic partnership to strengthen healthcare sector
President Uhuru Kenyatta is seeking to forge a strategic partnership with the University of Manchester and Christie NHS Foundation aimed at strengthening the healthcare sector in the.... Read More »
Posted on : Friday , 6th March 2020
Request a Free Copy
Collect your free copy at the leading exhibitions of Africa. Click the banner toview upcoming events.