Afrotrade - is Africa's Prime Foreign Products, Equipment & Machinery Catalogue for African Buyers providing an easy access for international companies to reach their prospective buyers/ clients/ partners in Africa, in a very simple, economical but effective way.
Advertisers seeking agents in Africa
Search Advertisers by Products
Upcoming Events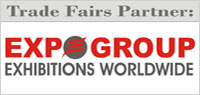 Afrotrade will be distributed to trade visitors free of cost at the following Trade Exhibitions:
Business News
Kenya's Nakuru County Partners With UK Firm To Automate Medical Records
The County Government of Nakuru has partnered with a software developer based in the United Kingdom to automate medical records and revenue collection at all public health facilities in the.... Read More »
Posted on : Wednesday , 28th April 2021
IFC partners with Philips and the Co-op Bank of Kenya in $281m Healthcare deal
The World Bank Group's International Finance Corporation (IFC) has announced collaborations with health technology company Philips and the Co-operative Bank of Kenya to assist small businesses in the.... Read More »
Posted on : Thursday , 22nd April 2021
M3 Inc. of Japan to invest in Africa Health Holdings Ltd.
M3, Inc., a medical Web portal headquartered in Tokyo, has announced that its multi-stage corporate venture fund 1P1Y will invest in Africa Health Holdings Ltd, which runs medical facilities in.... Read More »
Posted on : Wednesday , 24th March 2021
Request a Free Copy
Collect your free copy at the leading exhibitions of Africa. Click the banner toview upcoming events.