Afrotrade - is Africa's Prime Foreign Products, Equipment & Machinery Catalogue for African Buyers providing an easy access for international companies to reach their prospective buyers/ clients/ partners in Africa, in a very simple, economical but effective way.
Advertisers seeking agents in Africa
Search Advertisers by Products
Upcoming Events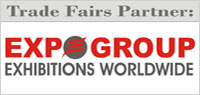 Afrotrade will be distributed to trade visitors free of cost at the following Trade Exhibitions:
Business News
Tanzania gears towards Covid-19 vaccination
Once considered as the staunch anti-Covid country, Tanzania is gearing towards vaccination after a team of health experts handed in their report on how to roll out mass inoculation to President Samia.... Read More »
Posted on : Friday , 11th June 2021
Bangladeshi firm to manufacture diabetes, malaria drugs in Kenya
Square Pharmaceuticals, one of Bangladesh's major drugmakers, will begin producing pharmaceuticals at its multibillion-dollar manufacturing plant in Kenya within the next four months, aiming to meet.... Read More »
Posted on : Monday , 31st May 2021
America's DFC invests $5m in Africa Healthcare Network
The US International Development Finance Corporation (DFC) has announced the first release of a $5 million direct loan to Africa Healthcare Network (AHN), the biggest dialysis clinic operator in East.... Read More »
Posted on : Monday , 31st May 2021
Request a Free Copy
Collect your free copy at the leading exhibitions of Africa. Click the banner toview upcoming events.