M a r k e t N e w s
Tanzania to receive 67 new district health facilities
Posted on : Thursday , 28th March 2019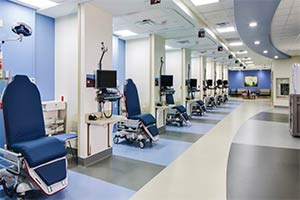 The announcement has been made by the Tanzanian Government that Tanzania is all set to begin construction of 67 new district health facilities countrywide.
The construction of the new facilities are aimed and focused at diminishing challenges which are faced by the people from rural areas.
Prime Minister Kassim Majaliwa, said, "The plan is to have quality healthcare closer to the people so that they don't have to travel long distances to gain the services in distant facilities."
"Our government has assigned total of 1.5 billion for the modernization and redevelopment of one existing hospital, Misungwi District Hospital", he continued.
Majaliwa pledged to the construction of more district hospitals and health centres in the next fiscal year, and to modernize the existing health facilities all over the country. He further said that more health centres are also set for construction in Misungwi and other areas in the country.
"There are over 16000 villages countrywide and the government cannot build dispensaries in all these areas, therefore, local authorities should malke sure that they should put together the required structures which as a matter of fact require just a small area for minor treatments," he said.
He advised the local government authorities to assemble and organize funds for construction of dispensaries where the government could provide medical supplies and health staff.
The construction of these 67 new district health facilities will enable the people of Tanzania to have and attain better and advance health services across the country.
Source : newzmart