M a r k e t N e w s
Kenya's La Miguela All Sets to Storm the 21st Medexpo Africa 2018
Posted on : Thursday , 26th July 2018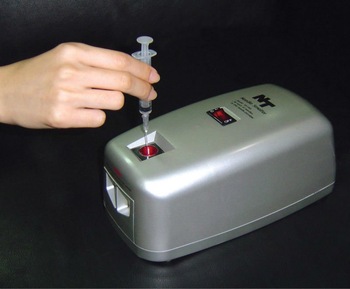 'Healthcare' a word that defines our overall fitness, the environment and everything in between. This included the safety measures taken to prevent disease spread and secure our well being. Manufactures providing us the gadgets that ensure security have been held in high esteem, one big example is Kenya's very own La Miguela Holdings. Widely known for their Needle Smelter, the company will showcase this marvel at the 21st Medexpo Africa 2018, to be held from the 04-06 September at the Kenyatta International Convention Centre, Nairobi.
Celebrating its 21st edition Medexpo, has been in the market for over two decades, promoting the healthcare industry to the African market. The event features products, machinery, equipments, tools and technology used in the medical sectors, this would include, of tablets, syrups, syringes, scanners, surgery tools, lasers, OT equipments, scrubs, gloves, chemicals, solutions, cosmetic tools, sterilizers, centrifuges, microscopes etc. Exhibitors from over 25 countries participate, counting the continents apart from Africa. Overall entire floor is a fold of vast imaginations, a culmination of the brightest minds and ideas dedicated to healthcare sector.
La Miguela, a known name in the region is famous for its safety products and solution. They step in when you have no way out, especially in life threatening situations. They will bring their needle smelters to the expo; a devise that completes dissolves syringes under extreme heat with no risk of any transfer of disease, infection or any other ailing. The product will be a great addition to the list of displays at the expo. Moreover the fair will give them exposure to other markets, international waters and promising traders.
The show is expected to attract over 5000 visitors, both local and international such as buyers, sellers, distributors, scientist, medical professionals, healthcare centre's, facilities and institutions, developers, researchers, delegates, associations, suppliers to name a few. Moreover the participants will be quiet intriguing with all their innovations presented to a crowd, waiting to see the next development in the healthcare sector.
For more information please visit: https://www.expogr.com/kenyamed/
Source : expogr.com